欢迎光临
VIEW DISCLAIMER
HIDE DISCLAIMER
* Until June 30, 2021, receive up to $4,644 in Total Price Adjustments on an eligible new retail 2021 Cadillac XT6 Sport [with an MSRP $73,028]. Total Price Adjustments are based on MSRP and represent the difference in price between MSRP and the vehicle pricing ordinarily available to GM Canada employees, excluding fees and charge. Cannot be combined with certain other offers or redeemed for cash. Dealer may sell or lease for less. See dealer and cadillacoffers.ca for details. **Finance: Offers are valid toward the finance purchase of an eligible new 2021 Cadillac XT4/XT5/XT6/CT4/CT5 delivered in Canada between May 1, 2021 and May 31, 2021. Advertised offers not applicable in Quebec. Limited time offer available on approved credit. Terms may vary by model. Representative finance example based on a new 2021 Cadillac XT6 Sport. MSRP is $73,028. $0 down payment or equivalent trade-in required. $73,028 financed at 0% APR equals $1,217 per month for 60 months. Cost of borrowing is $0, for a total obligation of $73,028. Taxes, license, insurance, registration and applicable fees, levies and duties (all of which may vary by dealer and region) are extra. Dealer may sell for less. Dealer order/trade may be necessary. On approved Credit. ++ Whichever comes first: 4 years or 80,000 km from delivery date. Eligible customers who acquire a new eligible Cadillac receive a GM dexos1™ oil and oil filter change and tire rotation (limit of up to eight (8) in total) in accordance with the vehicle's Owner's Manual and oil life monitoring system, performed at participating Cadillac dealers. CTS-V may be eligible for additional services. May not be redeemed for cash or combined with other offers. Conditions apply, see dealer for details.
VIEW DISCLAIMER
HIDE DISCLAIMER
Roy Foss asks all customers to read the fine print: *Giveaway is open to individuals only; company vehicles are not eligible. Customer must spend $100 before tax to be eligible for a ballot. Each additional $100 before tax spent, in addition to the original $100 before tax, will be eligible for an additional ballot. Each ballot will be filled out by the dealership based on the final amount on the service R.O. in May 2021. Ballots cannot be filled out based on past purchases. Giveaway runs from May 1st, 2021 to May 31st, 2021; winner will be selected, announced, and contacted on June 1st, 2021. Winner must answer a skill-testing question and fill out a release form in order to receive the $500 Visa gift card. **GM Tire Rebate offers expire May 31st, 2021. †The Complimentary Foss Lifetime Tire Repair offer is only applicable when purchasing four (4) tires from Roy Foss; rims, sensors, and installation not included. Foss Lifetime Tire Repair offer is only applicable on tire repairs for the purchased tires only and does not include rim damage or rim or tire pressure sensor replacement. Foss Lifetime Tire Repair offer is applicable on repairs involving installation of a tire plug/patch repair ONLY. It does not include tire replacement due to unrepairable tires (tread depth less than 2/32", sidewall damage, damaged from mechanical failure, collision, off-road use, etc). Maximum claim is $49.95 before tax. Repairs must be completed at Roy Foss. †Senior's Day offer applies to customers who are aged 65+ and is applicable on all vehicle repairs and maintenance items. All offers cannot be used on past purchases, cannot be redeemed for cash, and may not be combined with certain other offers. Please see Roy Foss for all offer details.
欢迎光临
尊贵的客户朋友们,
5月初至6月底, 店正在进行大规模的Employee Price促销活动。 以下是此次活动内容详情 :
部分2021款凯迪拉克车型适用于员工价活动,您将和通用汽车员工享受同样的员工折扣价,最高折扣可达$4,644.
2021年部分新款车型可获得长达60个月0% 利息的优惠贷款利率.
部分的2020年库存车, 员工车, 试驾车可供选择并得到大额额外优惠.
Lease过凯迪拉克ATS, CTS or XTS型号的客户置换部分2021款凯迪拉克时,可获得$1,250的忠诚度奖励
免费提供旧车评估回收服务, 让您无忧省心.
凯迪拉克所有车型均提供 免费4年8万公里的高级保养赠送.
英雄奖励项目—医生, 护士, 911工作者等.
无与伦比的推荐人奖励项目. 介绍您的亲朋好友来买车, 可获得高达$100元现金奖励
请联系我们的中文销售专员了解更多信息
Isaac Cheuk (石头叔) 凯迪拉克/通用– 销售 (普通话/广东话)
手机: 647-617-1818  邮箱:isaacc@royfoss.com
微信二维码如下:#IC6476171818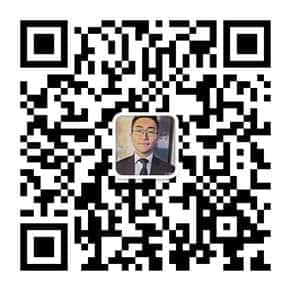 欢迎访问Roy Foss Thornhill店官方网站 www.royfosscadillacthornhill.COM 查询更多新旧车辆信息.
*优惠项目需要满足厂家条件,不可以自由混搭.
*Roy Foss拥有对此次活动的最终解释权.